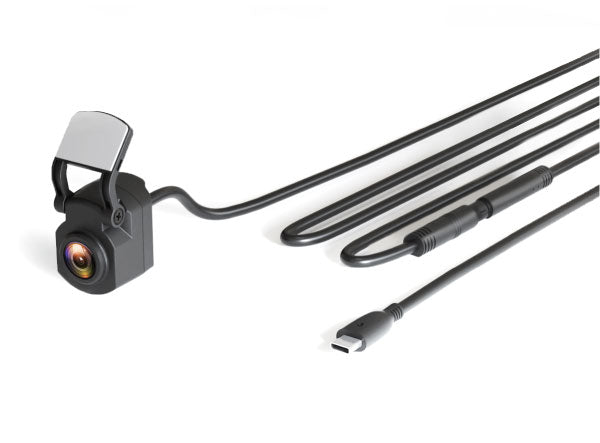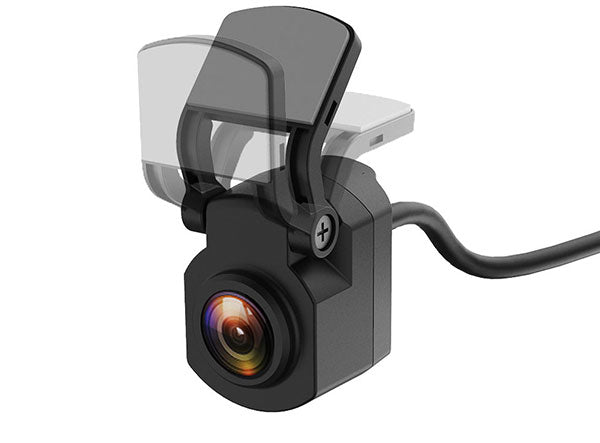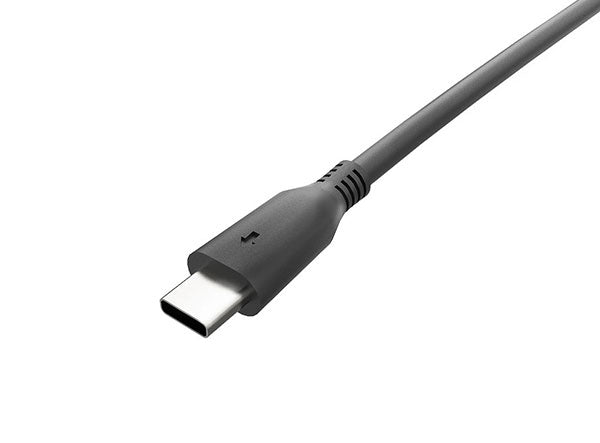 UltraDash R1 2K Rear Camera
Dash Cam Accessories:

Front and Rear Dual-lens Dash Camera, Rear Cam for Dash Cam
Specifications: USB Type C connector, not compatible with other dash cams brands, IP67 waterproof rating for the lens part, Sony Starvis image sensor, with HDR function.
Product Size: Unit size: 1.06 x 1.26 x 1.50 inch. Unit with bracket size: 1.06 x 1.65 x 1.77 inch. Unit with bracket weight: 1.94 ounces. Extension power and signal cable length: 26 ft. The length of the cable at the camera end: 2.5 ft.
Compatible Model: UltraDash Z3+ / S3 (Please check and confirm your Device model or contact our Customer Service Team for support.)
Package Include: UltraDash R1 rear camera / Power and signal extension cable / 3M adhesive tape / Self-tapping screws (only suitable for drilling into plastic).
R1 is designed for use with front and rear camera combinations, such as Z3+ front and R1 rear, or S3 front and R1 rear.
Note: Although UltraDash R1 uses a Type C connector, please do not use other power cables or rear cameras to connect to our machine. We cannot guarantee that non-UltraDash products will not cause the machine to malfunction or even damage it.
Rear Camera Intro
If you want to install a front and rear dual-lens dashcam, then this UltraDash R1 rear camera is the best choice for you! However, this rear camera only includes the camera unit, and you must purchase the main unit separately, which you can find in our UltraDash Z3+/S3. You can easily install the camera on the inside of your car's rear windshield or on top of the luggage compartment outside of your car. The waterproof rating of IP67 ensures that you won't have to worry even in heavy rain. If you're not familiar with wiring and installation, especially for external installations, please go to a relevant store and have a professional install it for you to avoid danger or damage.
2K QHD resolution and HDR day and night vision
R1 equips a high-end 5-megapixel Sony Starvis image sensor with advanced lenses and HDR capabilities, so it can shoot clear 2K QHD resolution video (2560 x 1440) both during the day and at night.
180-degree rotating camera
With our patented structure, the camera can rotate 180 degrees up and down, so the rear camera is not just a rear camera. You can choose to stick it to wherever you need to shoot, and you can adjust it to any angle for different use scenarios.
IP67 waterproof rating allows you to install it inside or outside your car
We have designed R1 to be waterproof with an IP67 rating, allowing you to place the camera outside of the car without fear of heavy rain or snow. This provides you with clearer video footage. Unlike regular dash cams that can only be placed on the rear windshield, placing the camera outside of the car directly captures better quality footage as there are no heat-insulating films obstructing the view. However, installing it outside your car requires professional wiring and installation. If you want to install it externally, please go to a relevant store and have a professional install it for you to avoid danger or damage.
How R1 receive power and transmit data
R1's rear camera is not a standalone dash camera, so it needs to be plugged into the Z3+ or S3 main unit to receive power and function, as indicated in the instruction above.
Testing Footage
Watch the videos below to see how well UltraDash R1's image quality compares to other dashcams!
Remember to set the video quality to correct resolution by clicking the gear button at the bottom of the video screen to ensure you view the crystal-clear footage the R1 can capture!
You can use the iQ player's editing function to output the video as PIP style as below. 
Daytime testing footage:
Nighttime testing footage: