YOUR ROAD BUDDY
You never know what you're gonna see on the road, don't forget your UltraDash Dash Camera!
Learn More
The smart dual-lens dashcam
UltraDuo records traffic with 2 lenses! Captures everything.
The videos recorded by UltraDash dash cams will be solid references in the court and insurance claim.
Learn more
ISO 9001 & ISO/TS 16949
Cansonic pays great attention to quality manufacturing requirements and international standards. We have obtained ISO 9001 and ISO/TS 16949 certification which includes specific requirements from automotive industry for design, development and producing our line of products.
DRIVE WITH PEACE OF MIND AND PROTECT YOU AND YOUR CAR 24/7
Our goal is to provide clear and high-quality image products. We use the best materials, work tirelessly to develop and refine our products to protect all driver and passenger.
Why is UltraDash better than other brands?
☑️ Analyze image artifacts and image quality performance tuning. 
☑️ Design user-friendly interface and easy to navigate for all ages. 
☑️ Utilize best materials to provide the most reliable dash camera. 
☑️ Calibrate image signal processing chip and camera integration. 
☑️ Correlate software automation and optimize image processing.
☑️ Support our customers directly by phone, email, and live chat. 
☑️ One year limited warranty / 30-day 100% satisfaction guarantee.
Map
261 E Colorado Blvd.  
Ste 201
Pasadena, CA 91101
(626) 460-8807
service_usa@cansonic.com
Monday - Friday , 9:00 to 13:00 (PST)
Saturday & Sunday closed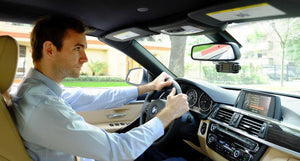 Offer some insight into your brand and history. Use images, text and video to describe your value proposition.