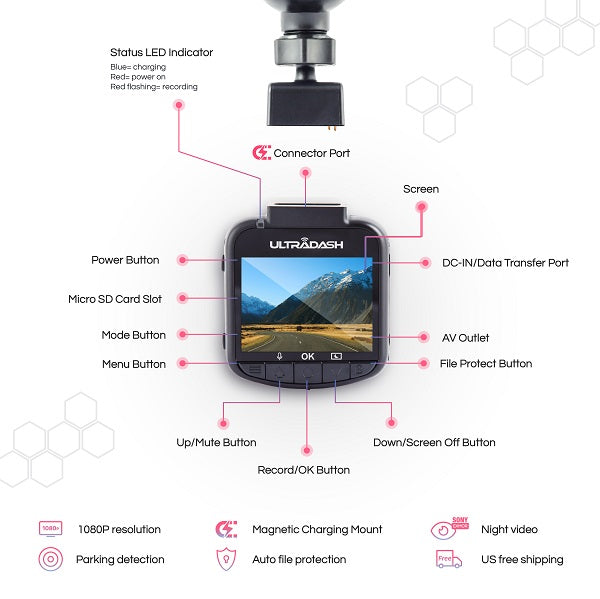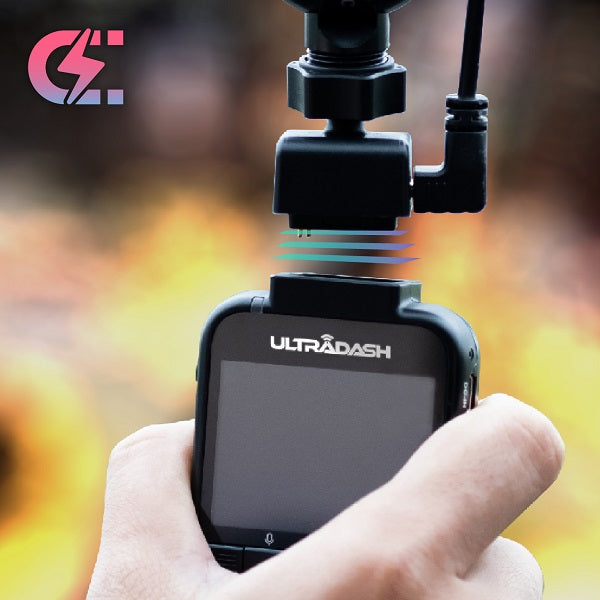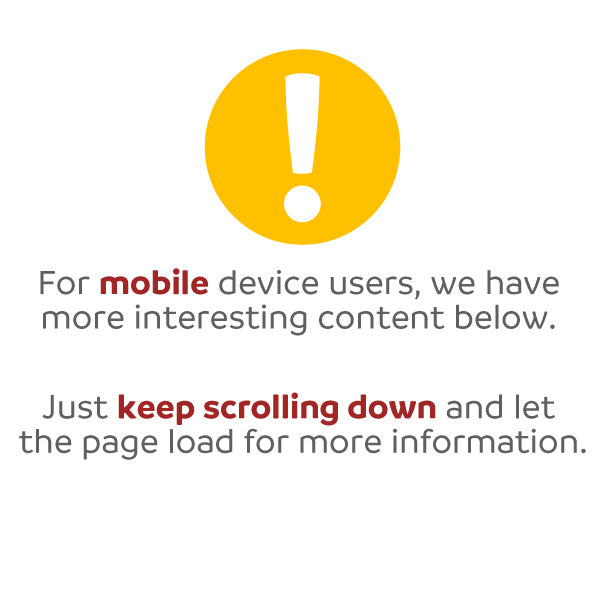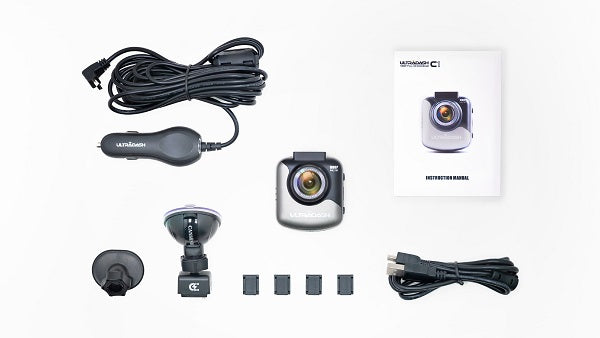 UltraDash C1 Product Description
-

 The Ultimate Affordable Luxury 

-
The UltraDash C1 is the combination of the finest quality materials and artistic design in an affordable package. We sought out to simplify the complicated complicated operating functions while also making our device more intelligent than others. It is suitable for users of all ages and can be easily installed in only a few simple steps.
UltraDash C1 is suitable for all drivers. From professional drivers that need to protect themselves from disputes with passengers to commuter drivers that need to provide videos to insurance companies in the event of an accident. Police officers can also use it for duty recording, while road trip enthusiasts can use it to record travel itineraries. Finally, we've found that race car drivers can use the UltraDash C1 to shoot exciting moments out on the road so they can relieve the adrenaline rush for years to come.
-

 Patented Magnetic Charging Mount 

-
Our patent-designed magnetic charging mount (Patent No. US 9,900,480 B1) allows you to place and remove the device quickly and easily, unlike traditional mounts that use a latching mechanism. We rigorously test the powerful magnets and unique structural design, so there is no need to worry about mounting or connection problems.
The magnetic charging mount is equipped with a charging port, which uses the car charging cable and USB cable to charge the device. This reduces the inconvenience of attaching and removing the device, and the wire arrangement in the car is seamless.
-

 Daytime / Nighttime Image Quality 

-
UltraDash C1 uses a high-end Sony Exmor image sensor component with an F1.8 large aperture six-glass lens. It offers vivid color, and with its HDR functionality, it also produces high-quality nighttime images by enhancing the suppression of over-exposure under intense light. View the actual picture quality in the test footage.
-

 2" LCD Display 

-
Having an LCD display makes it very convenient to adjust the recording angle, set menu operations, monitor real-time recording, and playback the footage immediately. The UltraDash C1 uses a high-resolution LCD that offers a crisp and sharp picture.
-

 Loop Recording Function 

-
The most important thing about a dashboard camera is saving all of the critical footage for later viewing. While the memory card has limited capacity, we have designed the loop recording function to overwrite the oldest file continuously when the SD card is full, so that your device is constantly recording and you never lose the most recent footage.
-

 High and Low-Temperature Resistance 

-
The storage temperature for this device is between -4℉ - 176℉ (-20℃ - 80℃), and the working temperature is from 14℉ - 140℉ (-10℃ - 60℃). This resistance means that you can continue using the UltraDash C1 wherever you are. Whether in the hot desert or cold regions, keep recording.
-

 Automatic Protection File

-
When the device senses abnormal acceleration exceeding usual standards, such as getting hit by another vehicle, going over a pothole or object, or abnormal braking, the G sensor will automatically activate protection for the current video file. This ensures that the video is not recorded over by the loop recording function and that critical footage is protected.
-

 Parking Mode (Optional) 

-
With our specially developed parking mode, the UltraDash C1 will stay in a standby mode in conjunction with our Hardwire Kit. In this mode, the device can detect an impact above the normal level, recording events that could damage your vehicle such as a hit and run driver. Also, the Hardwire Kit has an automatic power cutoff function. When the device detects that the car battery is below a certain level, it will cut off power to prevent draining the battery.
-

 GPS Logging (Optional) 

-
With the GPS Logger magnetic charging mount, you can record the speed you're driving and coordinate with an accurate time for your drive. Download the iQ Player on our website, and you can check the drive route on the iQ Player. This function is especially useful for companies with an entire fleet of vehicles.
-

 Accessories 
-
-

 Testing Footage 

-
Specifications:
File Format: Video: MOV. Image: JPG
Resolution: Full HD 1080P
Audio Recording: Support
Super capacitor: Built-in
Loop recording: Oldest file will be automatically deleted in order to make room for new file
Information Stamp: Support
Parking Mode: (Vibration detection) Support
Memory Card: Support up to 128GB Class10 or higher Micro SD Card (not included)
Language: English
Storage Temperature -4°F to 176°F.
Operating Temperature: 14°F to 140°F. (Please remove device from windshield if temperature exceeds limitation)
Ultra Slim Design for easy setup and convenient installation
What's Needed:
Micro SD memory card 8-128GB SDHC, Class 10 (48mb/s), for best results use a (recognized brand)
Package Includes:
UltraDash C1 Dash Camera / Magnetic Suction mount / 3M adhesive mount / 10ft. car charging cable / 4ft. data cable / cable clips / User Manual
Note:
The life of SD Cards is limited but it could be from 3 months to a year or more depends on usage, be sure to format the memory card once a while for optimal use. (Replace memory card when it's become unusable).
How to remove the dash cam easily?